U is for unarticulated
u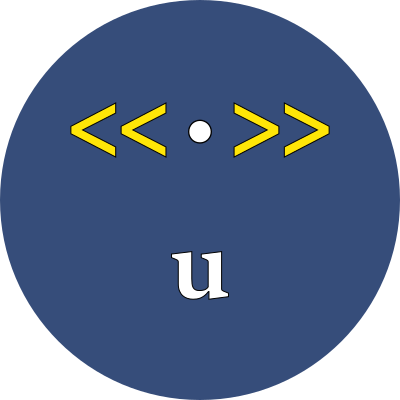 The "u" element is for identifying a word or phrase as being flagged for the readers attention, or marked as significant, or silently annotated.
(The "u" stands for unarticulated, that is, not spoken or expressed in words.)
By convention the "u" element is styled with a solid line underneath the phrase, but other stylistic treatments, such as a wavy line may be better suited for this.
Examples
See also