Column group
colgroup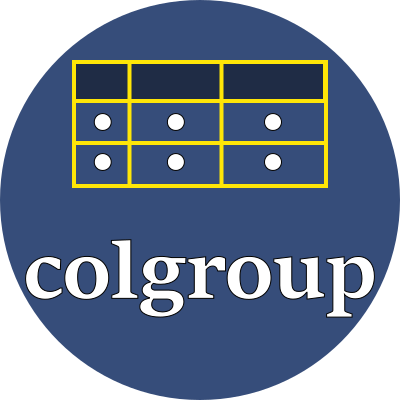 The colgroup element is used with a table element in order to define column styling and column widths. A colgroup comprises one or more "col" elements.
The total number of "col" elements should not be more than the number of columns in the table. (Note: within HTML tables, columns are not defined directly, but indirectly: the row in the table with the greatest number of "td" elements implicitly defines the number of columns for the table.)
More than one colgroup may be specified for a table, each being styled separately using CSS.
Properties
span

The number of columns that this colgroup spans.
Examples
---