Column width specifier
col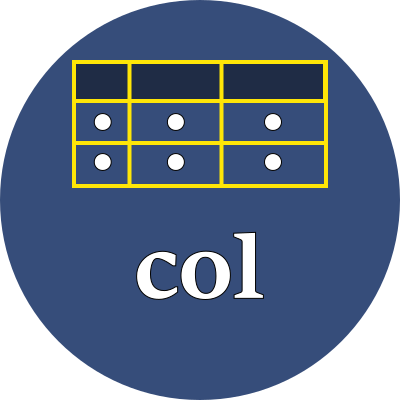 One or more col elements are placed within a "colgroup" element in order to define the styling and widths of the table's columns.
Normally the colgroup element should have one col element for each implicitly defined column. Nvertheless, fewer col elements may be defined when styling and widths are to be left up to the browser.
Properties
span

The number of columns that this col element spans.
Examples
---