A figure caption
figcaption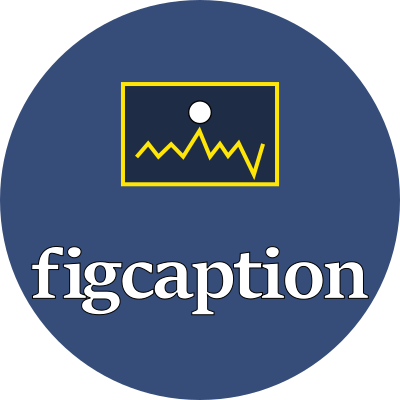 The figcaption element is used to formally identify the contents or title of an image, figure, or other work of art.
It may also be used to identify the author of the work, or the publication where it first appeared.
Examples
---
---
Ancestor
The figure element is used to group an illustration together with a caption or other exemplary or explanatory material.