An unordered list
ul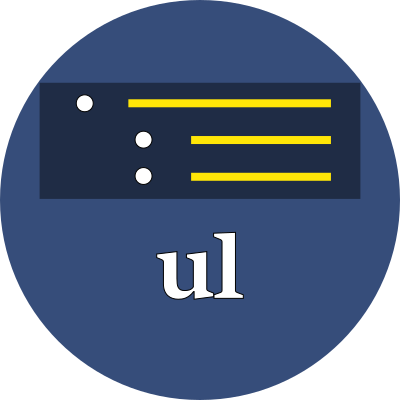 The ul element groups a collection of items, having no inherent sequencing, into a bulleted list.
Each item in an unordered list is preceded by a marker, which can be styled (using CSS) as a bullet, circle, or square.
Example
Subordinates
One li element is used for each item in a numbered or bulleted list.