Fourth level header
h4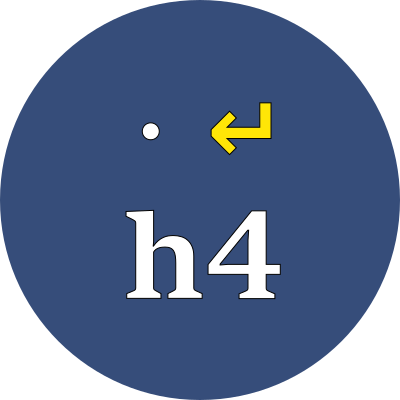 The h4 element is a header identifying the following paragraphs as providing information that is more precise than the material in the preceding h3 section.
h4 elements may be used when the "h1", "h2" and "h3" headers insufficiently outline the complexity of the article.
The elements h1 through h6 form a structural hierarchy for an article and may be used to build a table of contents.
Example