The stuff that describes the document
head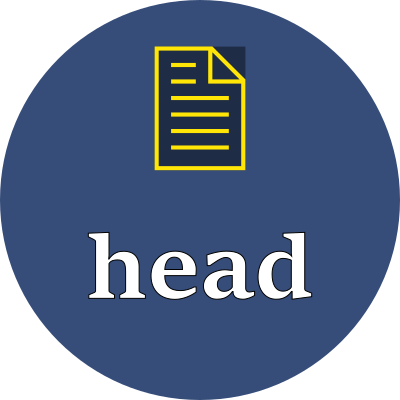 The head element comprises subordinate elements for the purpose of describing the document, its context, and its dependencies.
Every document must have a head element, and it should be the first descendent of the document's html element. At a minimum, the head must have a title element. Most documents will also have one or more meta and link elements.
Example
Ancestor
The html element is the outermost envelope for the composition. It is often called the root element because HTML uses a hierarchical structure.
Descendants