Identifying another's work of art
cite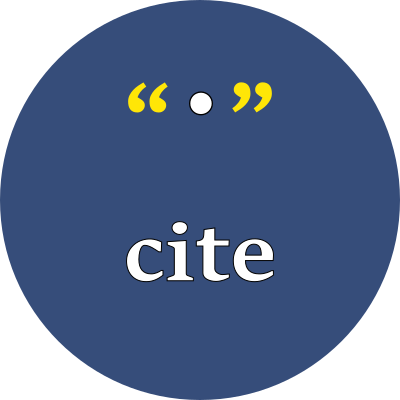 A cite element is used to wrap the title to a work of art in such a way that screen readers and search engines can clearly identify the exact title.
This is useful when the title is written within the flow of a sentence. A "work of art" may be anything from the written arts, visual arts, performing arts, etc.
Example
p Its high farce and witty dialogue have helped make <<cite <<a `https://www.gutenberg.org/files/844/844-h/844-h.htm` The Importance of Being Earnest>> >> Wilde's most enduringly popular play.