counter++
counter-increment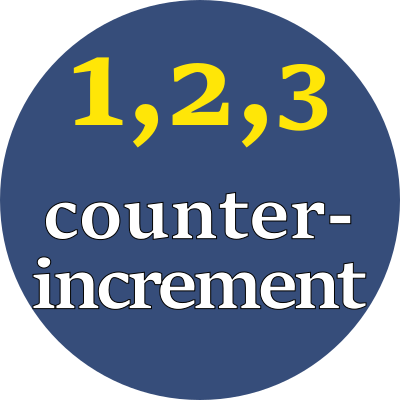 Add 1 to a CSS counter that is declared elsewhere.
Property values
The counter-increment property is used in tandem with the counter-reset property. They both expect a counter-name, which is arbitrarily chosen.
Each element of a document that matches a selector which has a counter-increment property will cause that property-name to increase in value by 1.
Examples